Pier and Beam Foundation Repair
Pier and beam homes are the most complicated of all foundations, we're here to walk you through the repairs help you make the best choice.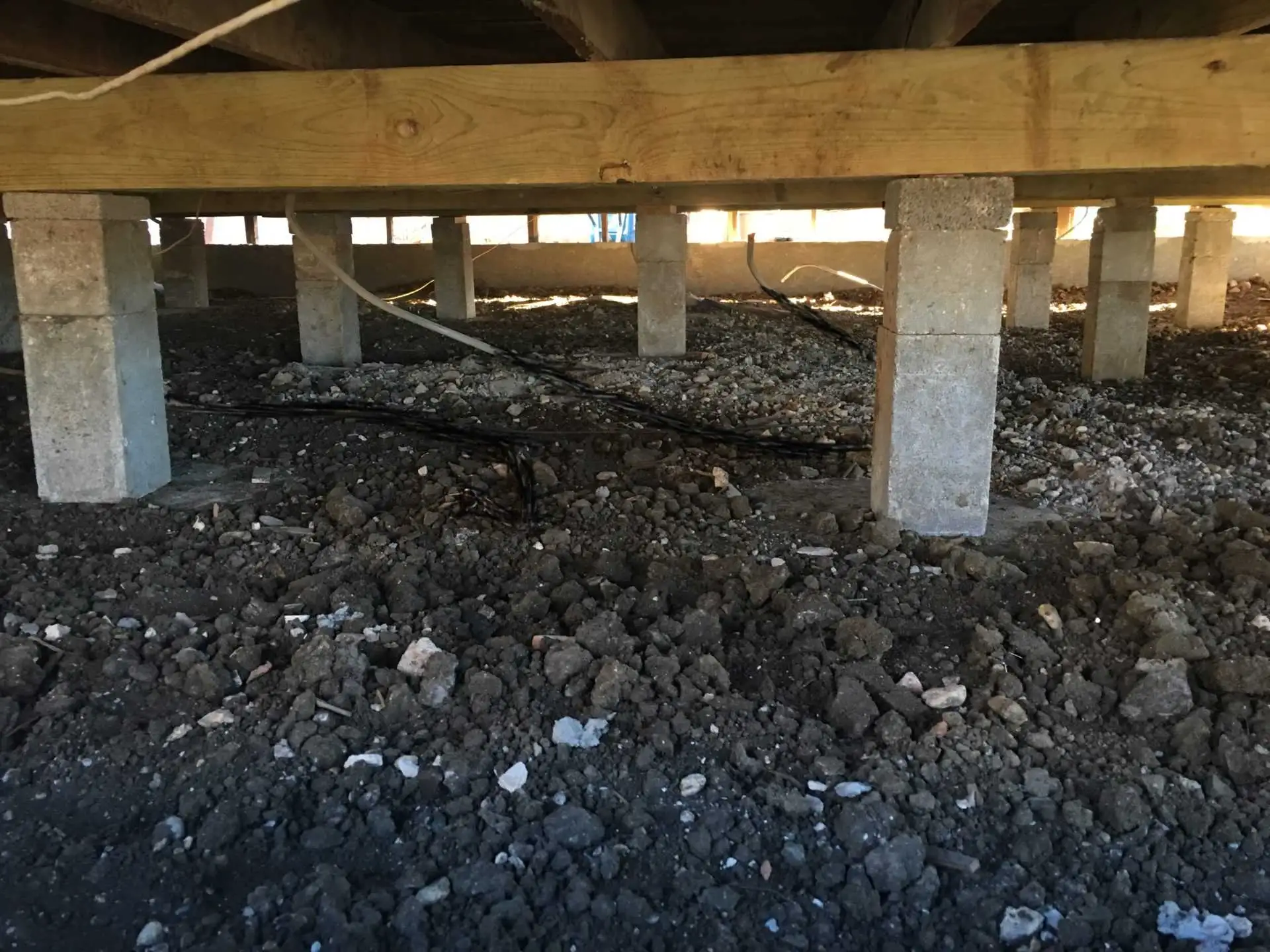 Don't Choose A Company That:
Let the pier and beam experts find out why your home is moving.
Schedule Your Free Foundation Inspection Now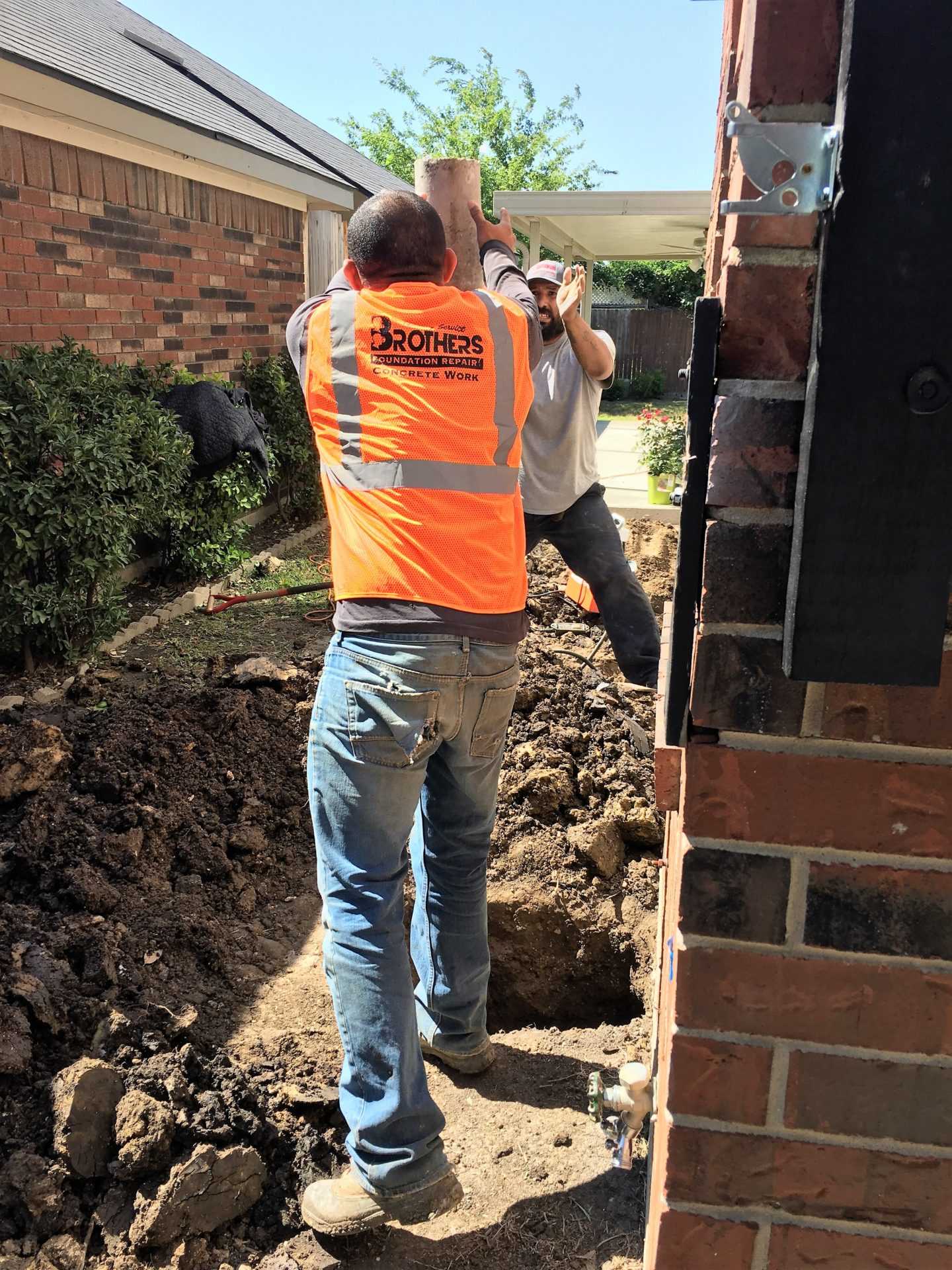 What can I do to stop foundation issues?
Most foundation problems are caused by one thing: moisture.
Luckily, there are lots of things. First, it is important to make sure that the gutters and downspouts are clear of debris. This will help to ensure that water is being properly diverted away from the foundation. In addition, it is important to keep an eye on any trees or shrubs that are growing close to the foundation. The roots of these plants can cause problems, so it is best to keep them trimmed back. Finally, it is a good idea to have the foundation checked by a professional every few years. By taking these simple steps, homeowners can help prevent serious foundation problems.
Confidently Fix Your Home's Foundation
Foundation repair isn't common knowledge. That's why with every foundation inspection we deliver you the resources you need to make a wise decision for your home. 
You get free checklists, industry secrets, personalized maintence recommendations, and expert advice on whatever situation your home is in. 
Don't try and figure it out on your own, let us give you a hand.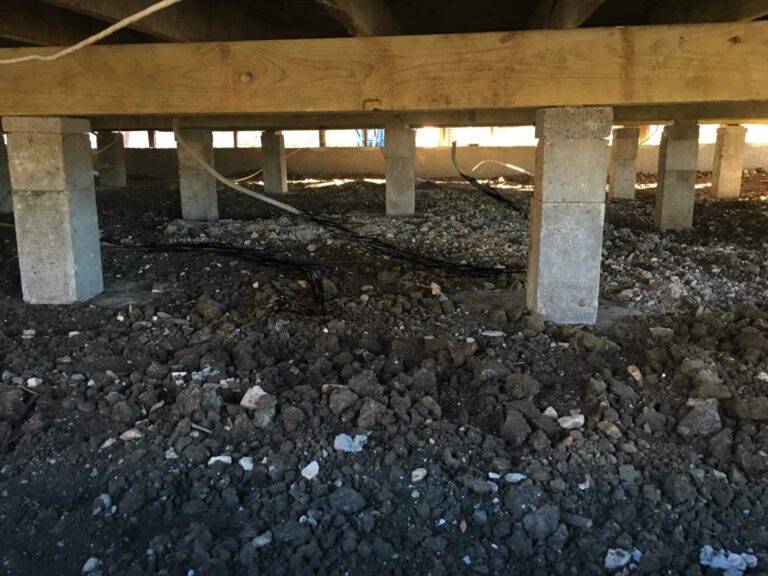 Let the pier and beam experts find out why your home is moving.​
Schedule Your Free Foundation Inspection Now


Brothers Foundation Repair Fort Worth Reviews

Brothers Foundations repaired my foundation. I needed it to be done by the end of the year 12/21 I called they were here by the last week of December and did my job. I was so grateful and satisfied with the work with the professionalism. The next week I noticed a couple of things called Mr Frank he was right out here to check it out for me and repaired it. Thanks for the well done job guys.
They put piers under our house. They were very polite, professional, communicated every step of the way, in and out quickly with great quality work. They worked hard...tunneling the holes, setting the piers. They had to take up our flagstone on the front porch to put a few piers in, but also put the flagstone back to where they were before. Looked great! They also had to dig up some of our plants in the front yard. When work was finished they replanted the bushes
We bought a home with a Brothers Foundation Warranty and after our home started shifting we called Brothers and they came out to fix our foundation under warranty! The workers were great and made our half pier and beam half slab home much more level!
Brothers Foundation recently worked on my homes pier and beam foundation. Although I rarely write reviews I wanted to do so this time. The work product, from consultation, to estimate, to scheduling, to performance was of the highest quality. Having foundation work done can be stressful. It was not with Brothers Foundation. The team of professionals from Brothers, including Frank Pena and his crew were professional, courteous, and very knowledgeable. I highly recommend this company.
Frequently Asked Questions
What are some signs that I may need foundation repair?
Some signs that you may need foundation repair include: -Cracks in the walls or ceilings, doors and windows that are difficult to open or close, a sinking feeling in the floor, misaligned doors and windows, walls that bow or lean.
How long does foundation repair take?
This question is difficult to answer because it can vary greatly depending on the size of the foundation, the severity of the damage, and the type of repair needed. However, most foundation repairs can be completed in 1-2 days.
Is foundation repair permanent?
In most cases, yes. Foundation repair Fort Worth is a permanent solution to settlement and cracking problems as long as the home is well maintained. In areas with very active soil, readjustments may be needed over time.
Can I do foundation repair myself?
It is possible to do foundation repair yourself, but it is not recommended. Foundation repair is a complex process and should be done by a professional. Especially pier and beam homes.
What kind of warranty comes with foundation repair?
There is no industry-wide standard for warranties on foundation repair. Some companies may offer a warranty while others may not. The most common lengths are lifetime, 10 year, and 5 year.
What are the potential risks of foundation repair?
One is that the repair may not be effective, and the foundation may continue to sink or shift. Another risk is that existing crushed pipes may break upon lifting the home. The most common affect of foundation repairs are new cracks appearing.
Ready to take the first step towards a healthy home? Fill out the form below.