Commercial buildings are a source of pride and achievement for business owners and investors and are essential in ensuring the smooth flow of commerce and economic growth. However, these structures are not immune to the destructive forces of nature, such as shifting soils, water intrusion, and weathering. These natural phenomena can lead to foundation damage and compromise the integrity of the building. That's why it's crucial to partner with a reliable commercial foundation repair sub-contractor who can provide practical solutions to address these issues.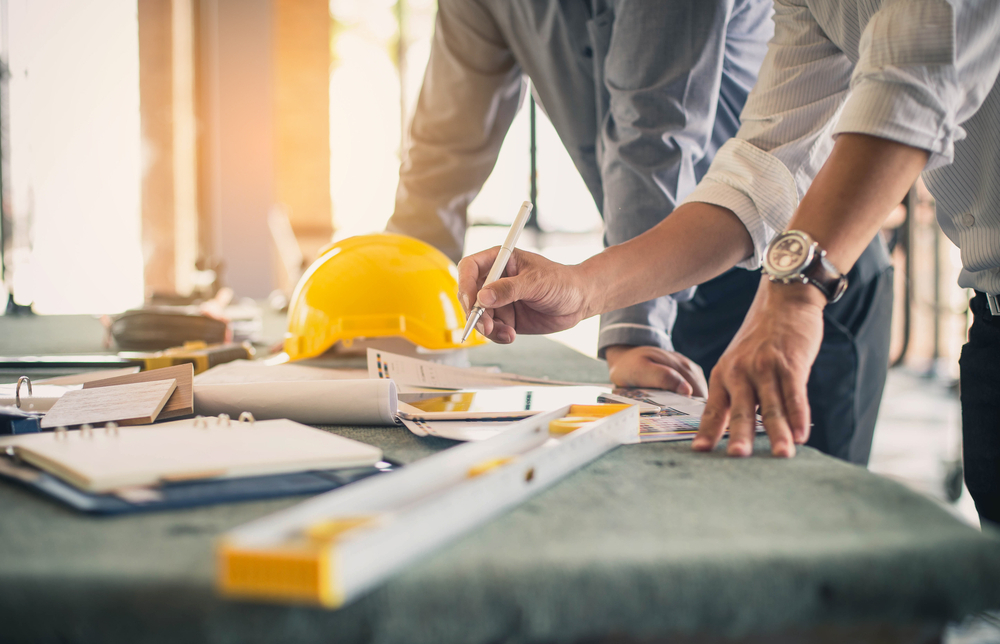 At Brothers Foundation Repair, we are committed to providing top-notch foundation repair commercial services to ensure that your commercial business operations continue smoothly and your investment remains secure. Our team of experienced and highly skilled professionals can diagnose foundation issues, assess the extent of damage, and recommend the best course of action to restore your building's structural integrity. Learn when to hire a structural engineer – a comprehensive guide for homeowners and builders. Gain valuable insights today!
Brothers Foundation Repair Experience
The experts at our company have lifted, stabilized, and repaired hundreds of commercial properties for delighted clients. We must understand that every day of downtime caused by repairs means you cannot produce, or worse, you cannot serve your customers. It is never good to be surprised when you have to spend money on your property. We will ensure that the repair we recommend is complete and permanent with our extensive repair assessment, thorough investigation, and thorough testing of repair methods, products, and procedures. As our customer, you can trust that we will do our work in precisely the way we promised, exactly when we promised, and exactly when we said we would do it.
Why Choose a Commercial Foundation Repair Subcontractor?
Why Choose Our Commercial Foundation Repair Sub-Contractor Services?
Expertise: We have extensive experience working with commercial clients across various industries, from small retail stores to large industrial warehouses. Our team has the technical knowledge and expertise to handle complex foundation repair projects and deliver quality results within budget and on time.
Advanced Technology: At Brothers, we use the latest technology and equipment to provide accurate diagnostics and precision repair solutions. Our team is equipped with state-of-the-art tools and machinery to ensure we complete projects efficiently and with minimal disruption to your business operations.
Customized Solutions: We understand that each commercial building has unique structural requirements, so we provide customized solutions tailored to your needs. Our team works closely with clients to develop a comprehensive repair plan that considers your budget, timeline, and business needs.
Quality Assurance: We take pride in our work and stand behind the quality of our foundation services. That's why we provide a warranty on all our repair work to give you peace of mind that your investment is protected.
Competitive Pricing: We offer competitive pricing on all our commercial foundation repair services without compromising quality or safety. We understand the importance of controlling costs while ensuring your building remains structurally sound.
Commercial Foundation Services Offered by Brothers
At Brothers Foundation Repair, we specialize in a wide range of commercial foundation repair contractors' services, including:
Foundation Inspections: We offer comprehensive inspections to diagnose any foundation issues and provide an accurate assessment of the necessary repairs.
Foundation Crack Repair: Cracks in the foundation can lead to water intrusion, mold growth, and other structural issues. Our team can diagnose the cause of the concrete cracks and provide practical repair solutions to prevent further damage.
Underpinning: Our underpinning services can support and reinforce your building's foundation.
Slab Repair: If your building has a concrete slab foundation, we can provide slab repair services to address issues such as settling, cracking, and shifting.
Waterproofing: Water intrusion can cause extensive damage to a building's foundation and compromise its structural integrity. Our team can provide waterproofing solutions to prevent water from penetrating the foundation and causing damage.
Drainage problems: Our drainage solutions can prevent water buildup around your foundation, protecting it from damage and degradation.
Soil stabilization: We offer soil stabilization services to ensure your foundation remains stable and secure.
Water Management: We can help manage water issues around your property, including drainage, moisture, and waterproofing solutions.
Consultation and Design: Our team can provide consultation and design services to help you plan and implement foundation repair and preventative maintenance strategies for your commercial property.
Contact Us for Expert Commercial Foundation Repair Services
At Brothers Foundation Repair, we understand the importance of maintaining a strong and stable foundation for your commercial building. That's why we provide comprehensive and reliable foundation repair services to ensure your investment remains secure. Contact us today at 817-320-2556 for a free consultation with one of our foundation repair specialists!