1. Introduction to Burleson Foundation Repair
In the vibrant city of Burleson, our homes echo our community spirit, standing firm amidst the lush parks and bustling shopping districts. But our Texas weather can be as unpredictable as a bull in a rodeo, and the local soil doesn't make it any easier. That's where Brothers Foundation Repair steps in, ensuring your home remains as steadfast as our Burleson spirit.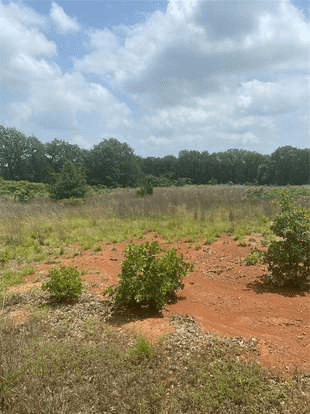 2. Why is Foundation Repair Important?
Let's picture your home as the iconic Chisenhall Fields, where the structure, like the field, needs a firm base to function effectively. If the field was uneven or cracked, could we enjoy a good game? Similarly, a well-maintained foundation not only secures your house's structural integrity but also ensures its market value, safety, and longevity.
3. Common Issues in Burleson
In Burleson, we're proud of our rich, clayey soil, perfect for our beautiful, green parks. But this same soil is also known for its expansive properties. Imagine your favorite jelly-filled donut from the locally adored Krispy Kreme – it expands and shrinks based on the filling, just like our soil with rain and heat. This causes issues like cracks in the walls, jamming doors, or uneven floors. Ringing any bells?
4. Why Choose Brothers Foundation Repair?
Choosing a foundation repair service is like selecting a school for your child; you want local, trustworthy, and skilled. We, at Brothers Foundation Repair, have been serving the Burleson community for years, grappling with the unique challenges of our local soil. We understand your concerns as a homeowner and treat your house with the same love and respect as ours.
5. Local and Experienced Professionals
We're not just foundation repair experts; we're your Burleson neighbors, right here amidst the charm of Old Town or cheering for the Elks on a Friday night. Our team of skilled professionals is committed to providing the best service, using local knowledge and top-grade materials to secure your home. We're here for you, Burleson, just a phone call away.
6. Our Services
We're the one-stop solution for your foundation woes. We start with a meticulous inspection, much like the dedicated staff at Burleson's beloved Public Library, leaving no page (or crack) unturned. Our personalized repair plans cater to your home's unique needs. Our expert execution ensures stability and longevity, giving you the peace of mind that your house can withstand Texas' temperamental weather.
7. Conclusion
Just like the special place that the Burleson Farmers Market holds in our hearts, so does our home. And just as we wouldn't want the market's vibrant colors to fade, we wouldn't want our homes to lose their charm and safety. At Brothers Foundation Repair, we combine our local understanding and professional expertise to address your foundation repair needs, ensuring your home remains as vibrant and safe as our beloved Burleson. So, why wait? Let's safeguard your home together today!