Introduction: Welcome to Arlington
Welcome to Arlington, the American Dream City! Nestled in the heart of Texas, Arlington is a vibrant community that embodies the true spirit of the Lone Star State. With its thriving economy, diverse neighborhoods, and rich cultural heritage, Arlington has become a sought-after destination for families, businesses, and sports enthusiasts alike.
The Brothers Foundation Repair Commitment
At Brothers Foundation Repair, we understand the importance of a strong and stable foundation for your home or business in Arlington. We are deeply committed to the well-being of our community and take great pride in being part of Arlington's growth and success. With every foundation repair project we undertake, our goal is not only to fix the issue but also to provide you with peace of mind and ensure the long-term stability of your property.
Understanding Foundation Repair
Foundation repair is a specialized field that involves the restoration and reinforcement of the structural integrity of your building's foundation. As the underlying support system of any structure, a solid foundation is essential to its overall stability and longevity. With our extensive knowledge and expertise in foundation repair techniques, we are equipped to address a wide range of foundation problems in Arlington.
Why Foundation Problems Occur in Arlington
Arlington's unique geographical location and soil composition contribute to the occurrence of foundation problems in the area. The expansive clay soil prevalent in our region is susceptible to significant expansion and contraction with changes in moisture levels. These fluctuations, often caused by the region's hot and dry summers and occasional heavy rainfall, exert pressure on foundations, leading to issues such as cracks, settlement, and uneven floors.
Additionally, inadequate drainage and improper grading can further exacerbate foundation issues by allowing water to accumulate near the foundation, causing soil erosion and instability. The combination of these factors makes it crucial for Arlington residents and property owners to be vigilant about foundation maintenance and timely repairs.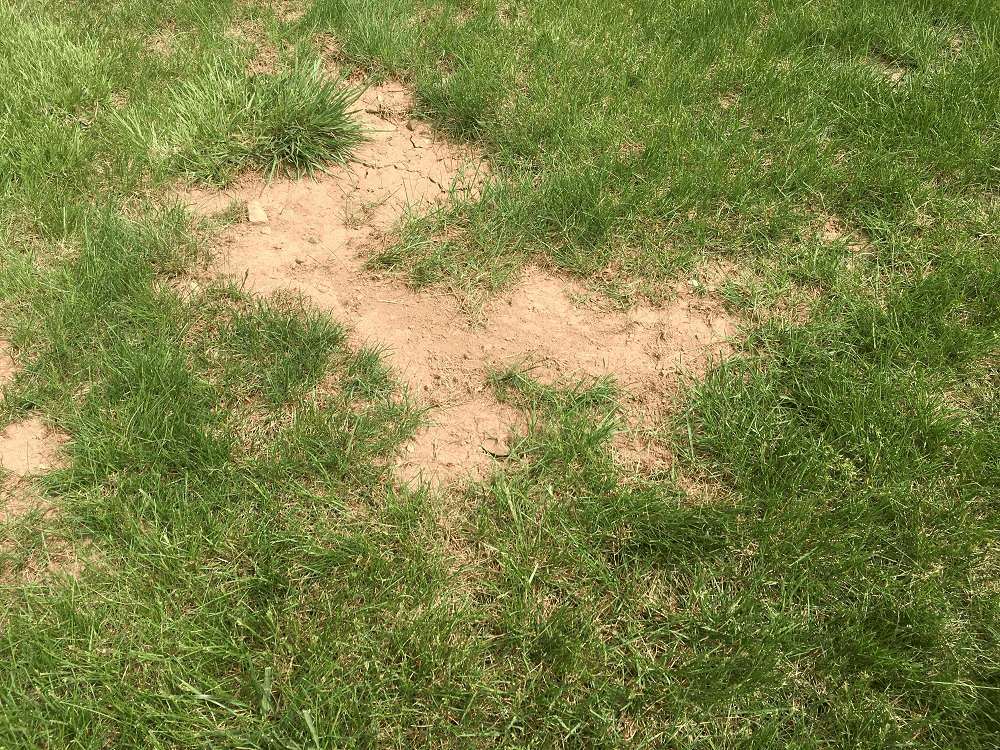 Our Arlington Foundation Repair Services
At Brothers Foundation Repair, we offer a comprehensive range of foundation repair services tailored to meet the specific needs of Arlington residents and businesses. Our team of skilled professionals understands the nuances of Arlington's soil conditions and utilizes advanced techniques and state-of-the-art equipment to deliver lasting solutions. Some of our key services include:
Slab Repair:
We specialize in diagnosing and addressing slab foundation issues commonly found in Arlington homes and commercial buildings. Whether it's cracks, uneven floors, or sinking foundations, our experts will employ proven methods to stabilize your slab foundation and restore its integrity.
Pier and Beam Repair:
For older or historic properties in Arlington that utilize a pier and beam foundation system, we offer specialized repair services. Our experienced team will carefully assess the condition of your foundation, replace damaged beams or piers, and ensure the structural stability of your property.
Drainage Correction:
Effective drainage is crucial in preventing water-related foundation problems. Our team will evaluate your property's drainage system, identify any issues or weaknesses, and provide tailored solutions to redirect water away from your foundation, mitigating the risk of further damage.
Preventative Maintenance:
In addition to repair services, we also offer preventative maintenance plans to help Arlington residents protect their foundations from potential issues. Regular inspections, moisture level monitoring, and proactive repairs can save you time, money, and stress by addressing problems early on, before they escalate.
Why Choose Brothers Foundation Repair in Arlington?
When it comes to foundation repair in Arlington, you deserve a trusted partner who understands the local dynamics and prioritizes your best interests. Here's why Brothers Foundation Repair stands out:
Local Expertise:
As proud members of the Arlington community, we have an in-depth understanding of the unique foundation challenges faced by local residents and businesses. Our experience in working with Arlington's diverse architectural styles and soil conditions enables us to provide tailored solutions that stand the test of time.
Quality Craftsmanship:
We pride ourselves on delivering exceptional craftsmanship and using premium materials to ensure the highest quality foundation repairs. Our skilled technicians are trained in the latest industry techniques, and we adhere to rigorous standards to deliver results that exceed your expectations.
Personalized Approach:
At Brothers Foundation Repair, we recognize that every foundation problem is unique. We take the time to assess your specific needs, listen to your concerns, and develop a customized repair plan that addresses the root cause of the issue. Our transparent communication ensures that you are fully informed and involved throughout the process.
Customer Satisfaction:
Your satisfaction is our top priority. We strive to provide an outstanding customer experience from start to finish. Our friendly and professional team is always available to answer your questions, provide expert advice, and ensure that you feel confident in the quality of our work.
Call to Action
Arlington, your foundation's stability is crucial for the safety and longevity of your property. Don't wait until minor cracks become major structural issues. Contact Brothers Foundation Repair today for a comprehensive evaluation of your foundation and personalized solutions tailored to your specific needs. Let us be your trusted partner in keeping Arlington's foundations strong and secure.
Conclusion
Arlington is not just a city; it's a community built on dreams, resilience, and a pioneering spirit. At Brothers Foundation Repair, we share your passion for this remarkable city and its people. Our commitment to providing unparalleled foundation repair services stems from our dedication to Arlington's growth and prosperity. Whether you own a historic home in Arlington Heights or a bustling business in Downtown, trust us to ensure the stability of your foundation. Because Arlington deserves nothing but the best.