Foundation Repair Fort Worth - Fix It Right The first Time
We Can Fix Your Foundation Right The First Time And Keep It Stable For A Lifetime
So That You Can Stop Cracks and Preserve The Value Of Your Home, Without All The Headaches
Find Out Exactly Why Your Home Is Moving
Schedule Your Free Foundation Inspection Now
Everything You Need To Stop Foundation Problems
If you're in need of foundation repair services in Fort Worth, Dallas, Aledo, Benbrook, North Richland Hills, Burleson, or anywhere else near DFW TX, you can count on us to provide you with the best possible care. We offer a variety of services to meet your needs, including: Crawl space foundation repair, pier and beam foundation repair, slab foundation repair, drainage correction, basement waterproofing, foundation crack repair, and more.
We understand that solving foundation issues can be costly, which is why we offer financing options to help make the process more affordable. 
If you're in need of commercial foundation repair experts, contact us today to learn more about what we offer. We would be happy to discuss your needs and provide you with a free estimate.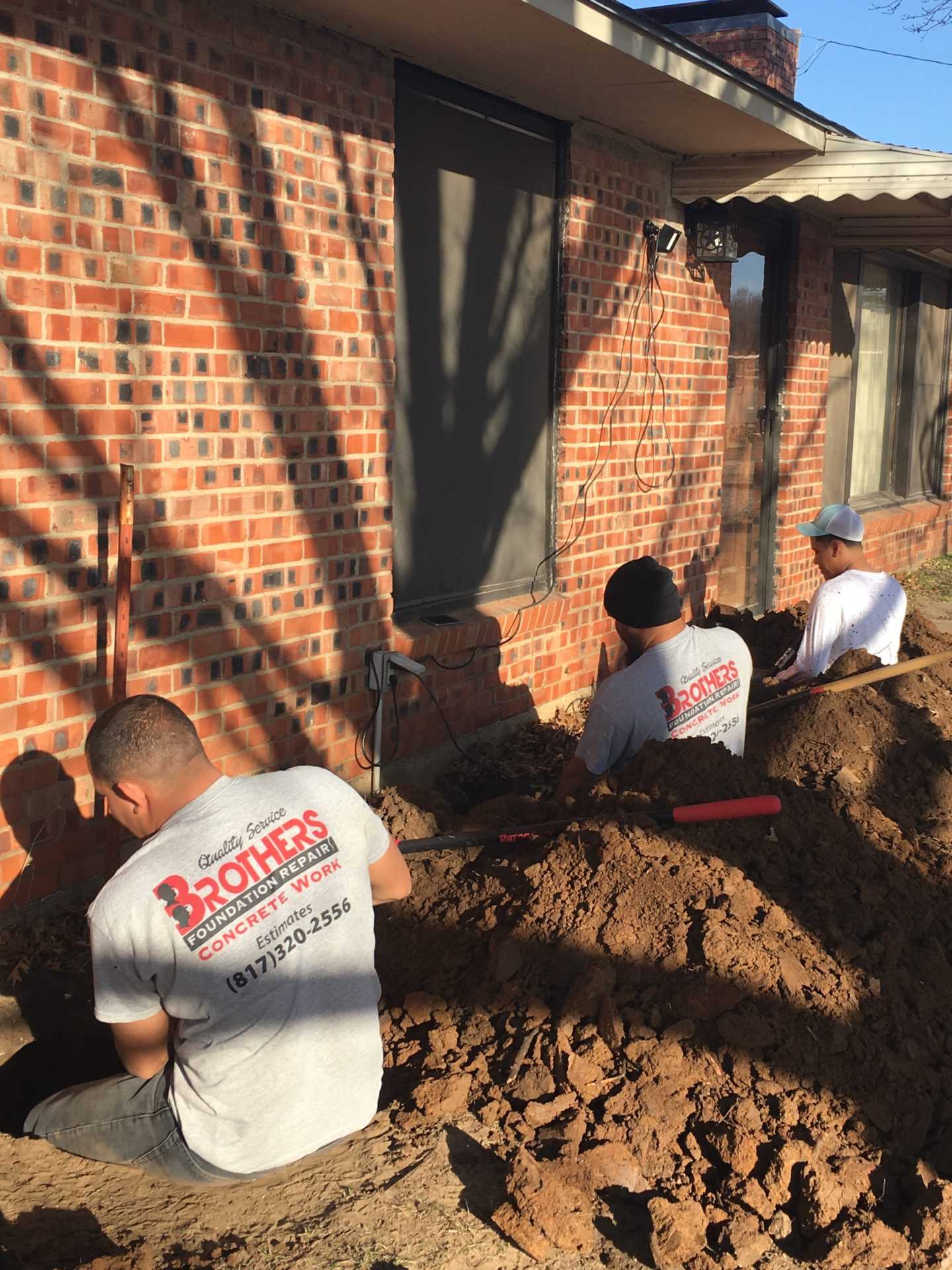 Don't Choose A Company That: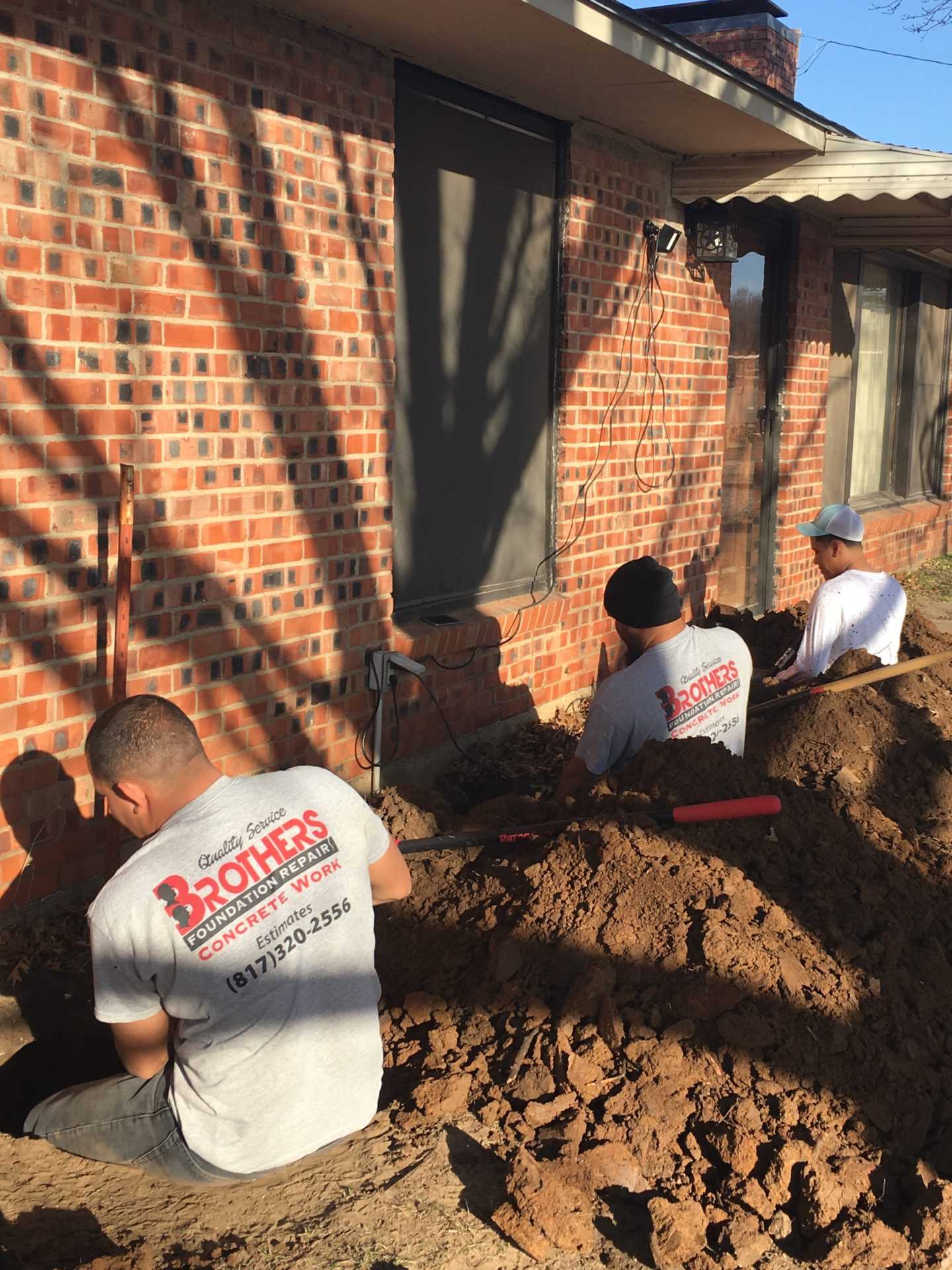 Don't Choose A Company That: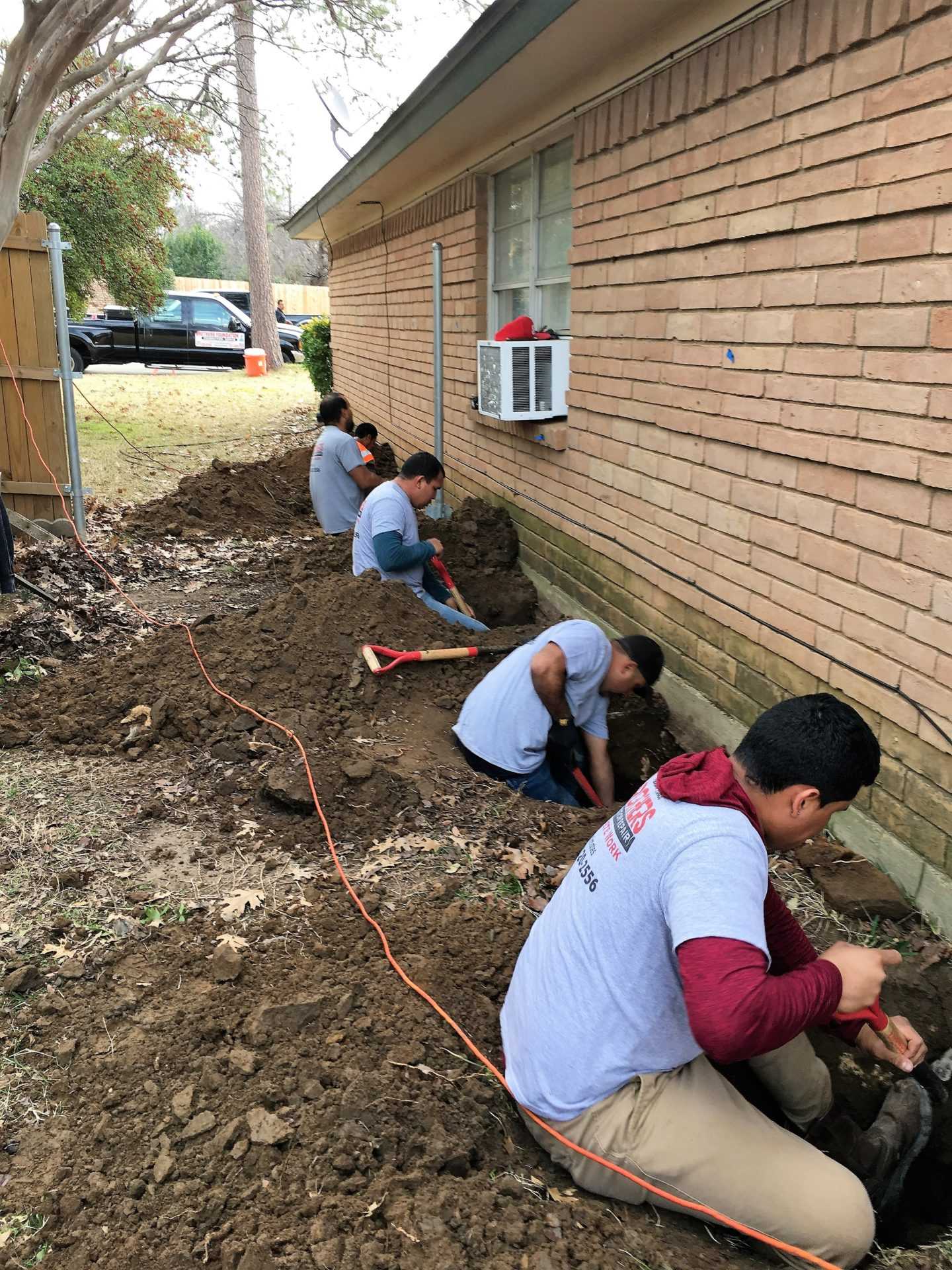 When You Choose Brothers You Get:
When You Choose Brothers You Get: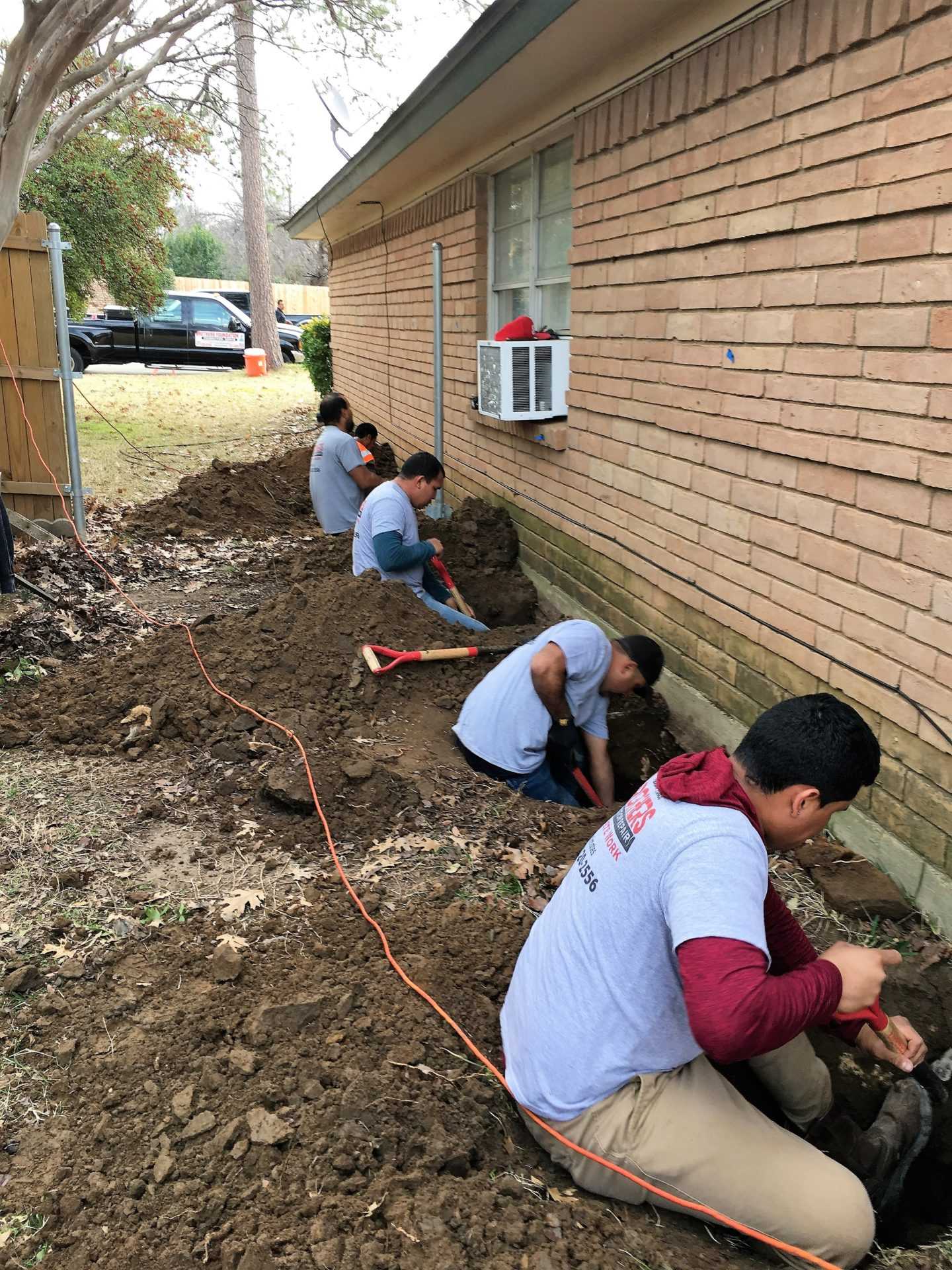 Find Out Exactly Why Your Home Is Moving
Schedule Your Free Foundation Inspection Now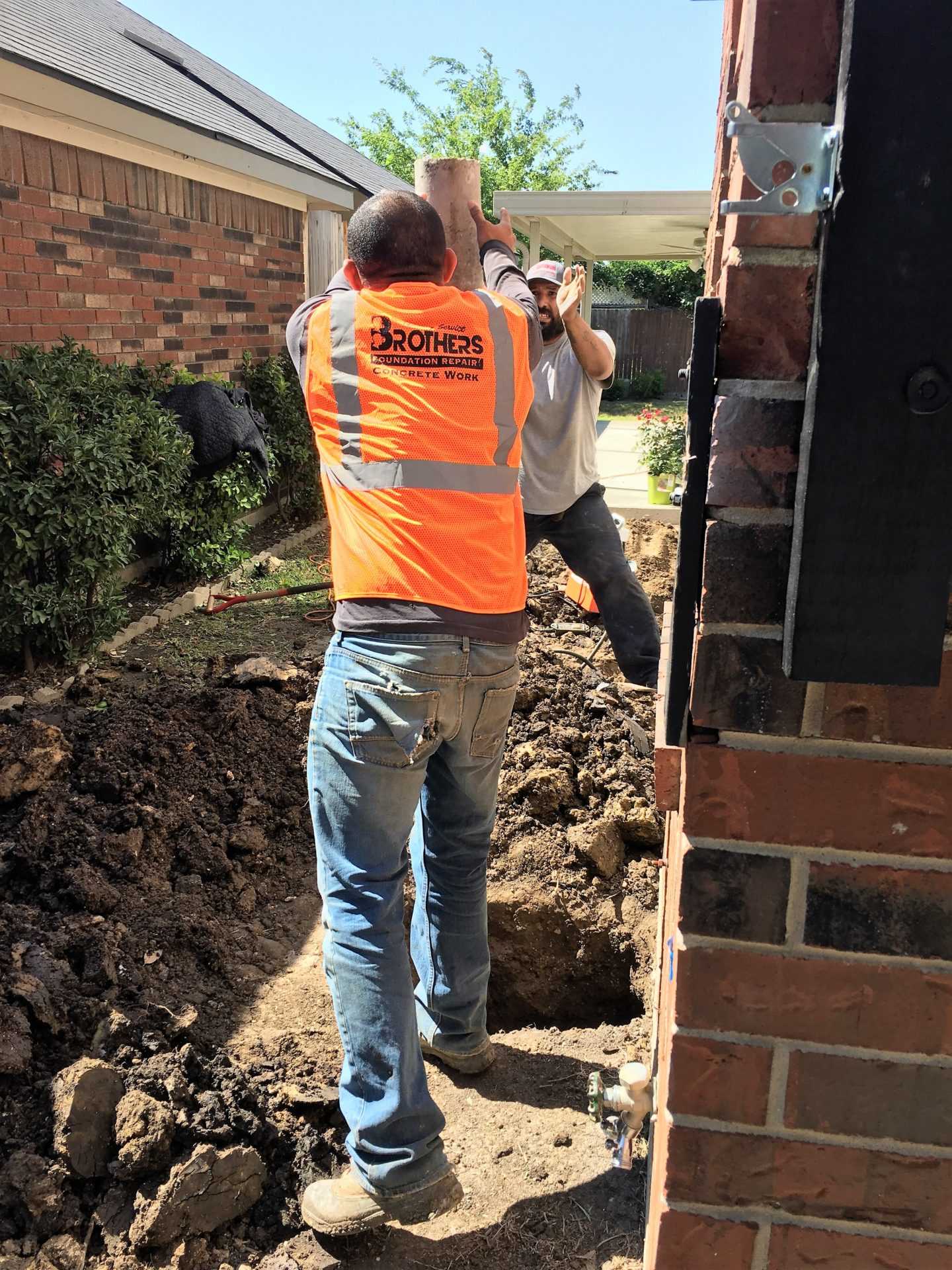 Fort Worth's Strongest Foundation Repair Warranty...
Fort Worth foundation repair issues are common and recurring. And You certainly don't want to have to fight the first company to come back if you have issues.
Unlike most foundation repair contractors, we don't look for every opportunity to void your warranty.
We offer clear, no fine text, warranty expectations. And if for some reason, not everything was followed, we will still honor the warranty and offer you repairs at a significant discount. If you need a Fort Worth foundation repair expert, choose Brothers. We offer a lifetime transferable warranty for slab foundations and 10 year warranty for pier and beam homes.
Confidently Fix Your Home's Foundation
Foundation repairs aren't common knowledge. That's why with every foundation inspection we deliver you the resources you need to make a wise decision for your home. 
Unlike with most Fort Worth foundation contractors, when you choose Brothers you get free checklists, industry secrets, personalized maintenance recommendations, and expert advice on whatever situation your home is in. 
Don't try and figure it out on your own, let us give you a hand. We offer free inspections.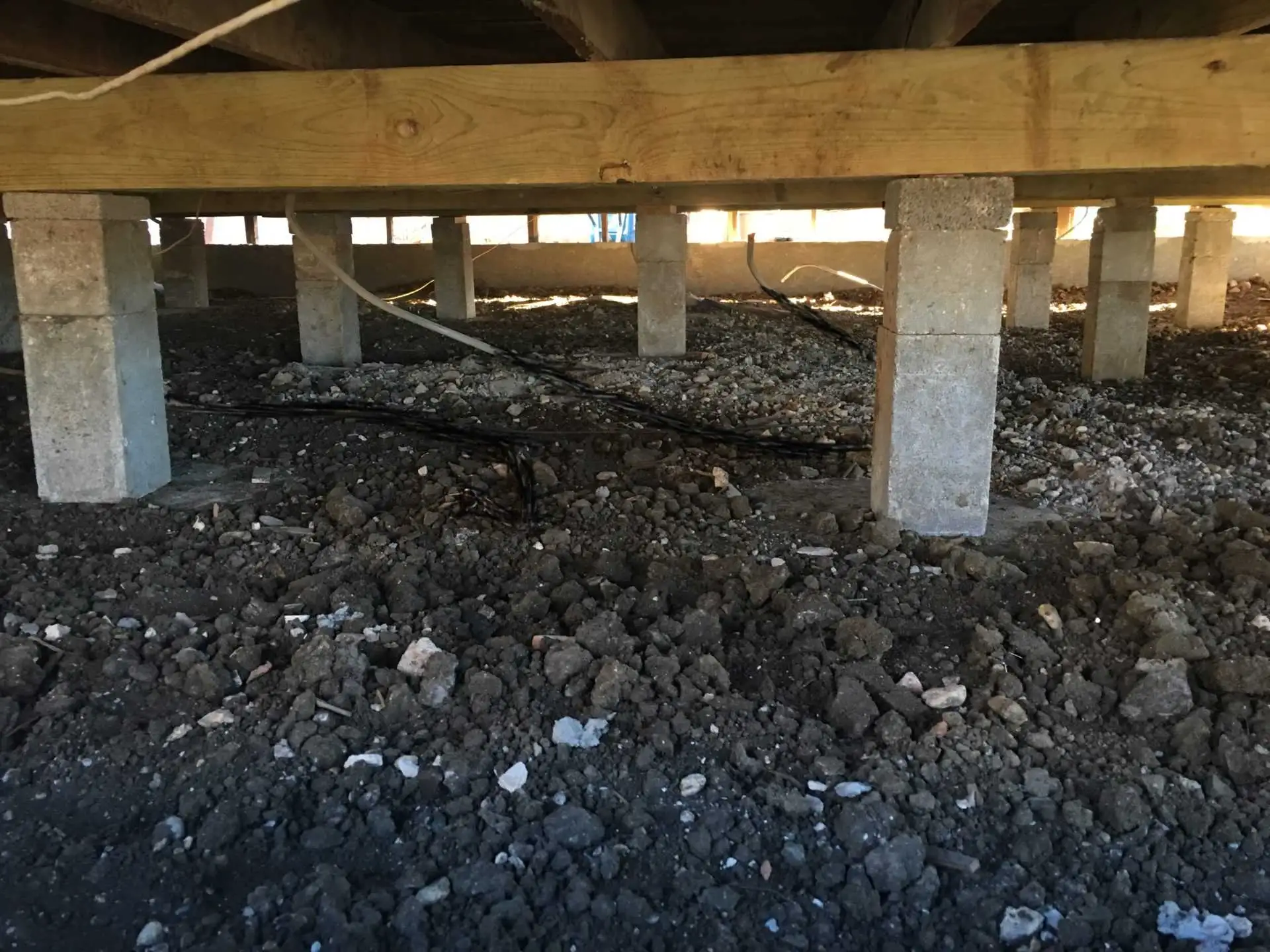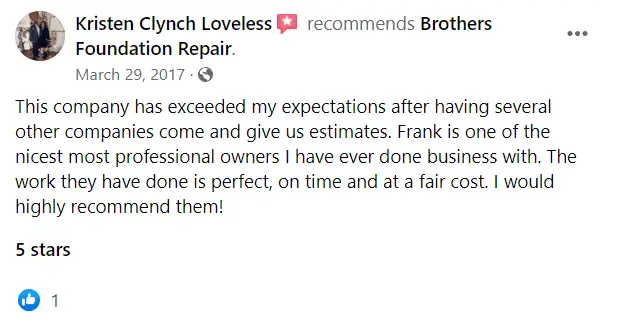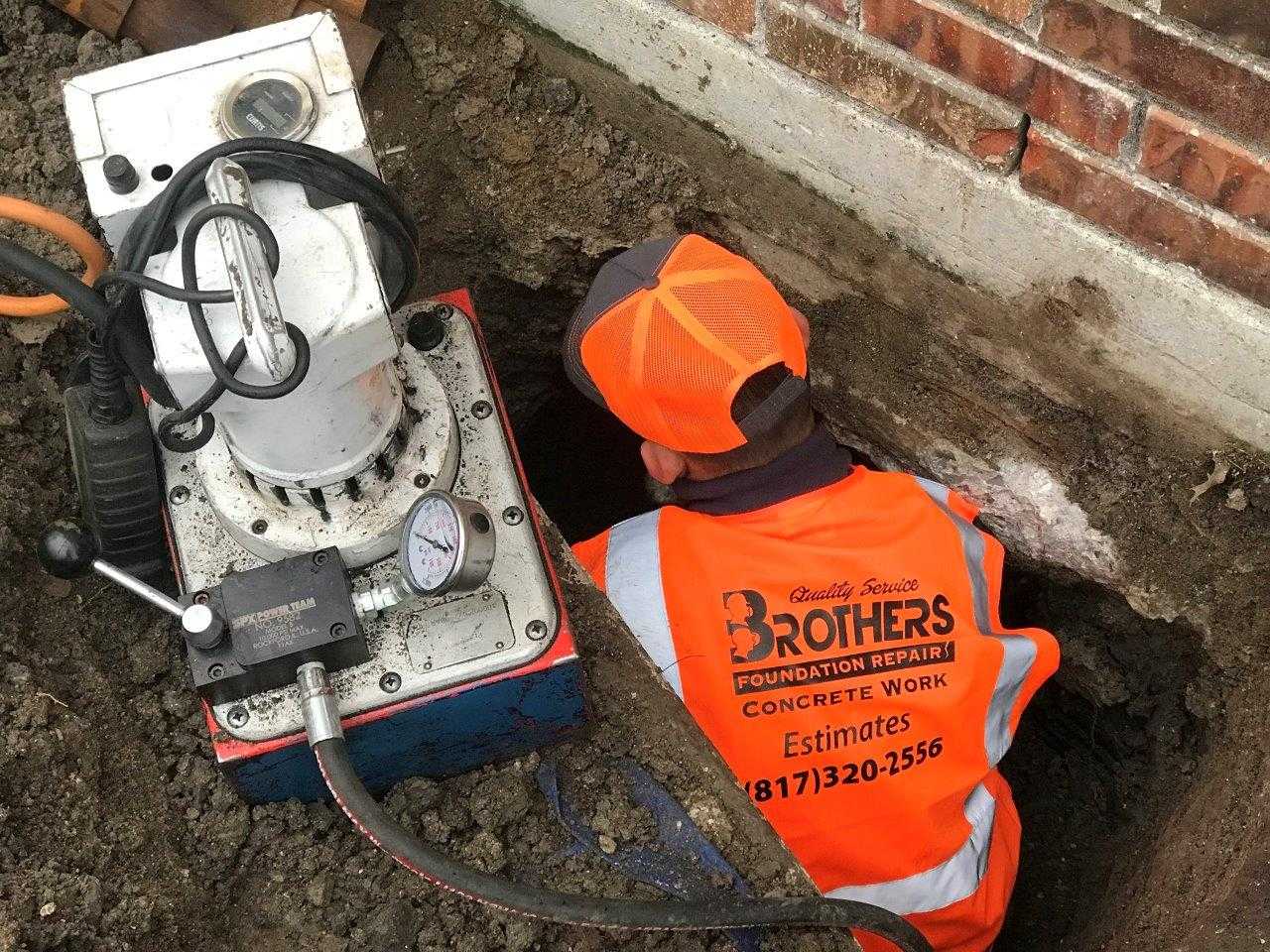 All The Little Details Are Included, No Extra Fees
Some Fort Worth TX homeowners don't consider the extra costs and fees that commonly arise with foundation issues. 
Many Fort Worth foundation repair companies charge to remove soil, or add an extra pier or beam. 
If we realize that you need a little  extra, we will make sure you have it, and won't charge you extra. We believe in the golden rule, treat others how you want to be treated.
And if we end up needing less piers than planned, we make sure that money goes right back in your pocket.
Fix Your Home Right The First Time
Your home is your most valuable asset, and the foundation holds it all together.
Fixing your foundation issues will protect your home from plumbing issues, cracks, sticking doors, uneven floors, and costly repairs in the future. Don't half ass it.
Do what you have to, make sure your home is protected and isn't losing value over time. Get your foundation repairs right the first time. Schedule a free foundation evaluation today.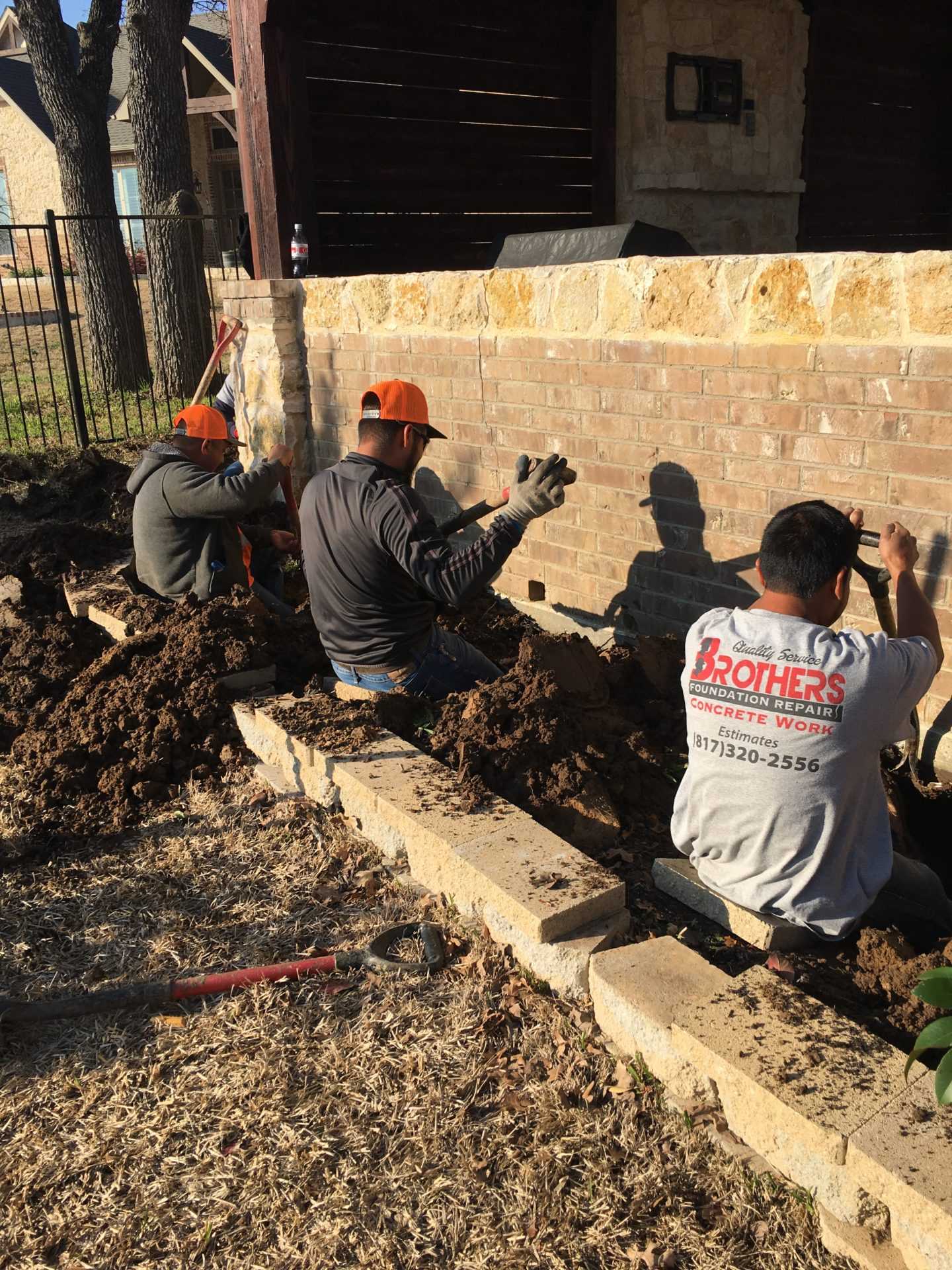 Find Out Exactly Why Your Home Is Moving
Schedule Your Free Foundation Evaluation Now


Brothers Foundation Repair Reviews
Brothers Foundations repaired my foundation. I needed it to be done by the end of the year 12/21 I called they were here by the last week of December and did my job. I was so grateful and satisfied with the work with the professionalism. The next week I noticed a couple of things called Mr Frank he was right out here to check it out for me and repaired it. Thanks for the well done job guys.
They put piers under our house. They were very polite, professional, communicated every step of the way, in and out quickly with great quality work. They worked hard...tunneling the holes, setting the piers. They had to take up our flagstone on the front porch to put a few piers in, but also put the flagstone back to where they were before. Looked great! They also had to dig up some of our plants in the front yard. When work was finished they replanted the bushes
We bought a home with a Brothers Foundation Warranty and after our home started shifting we called Brothers and they came out to fix our foundation under warranty! The workers were great and made our half pier and beam half slab home much more level!
Brothers Foundation recently worked on my homes pier and beam foundation. Although I rarely write reviews I wanted to do so this time. The work product, from consultation, to estimate, to scheduling, to performance was of the highest quality. Having foundation work done can be stressful. It was not with Brothers Foundation. The team of professionals from Brothers, including Frank Pena and his crew were professional, courteous, and very knowledgeable. I highly recommend this company.
Find Out Exactly Why Your Home Is Moving
Schedule Your Free Foundation Inspection Now
Frequently Asked Questions
What are some signs that I may need foundation repairs?
Some signs that you may need repair include: -Cracks in the walls or ceilings, doors and windows that are difficult to open or close, a sinking feeling in the floor, misaligned doors and windows, walls that bow or lean.
How long do repairs take?
This question is difficult to answer because it can vary greatly depending on the size of the foundation, the severity of the damage, and the type of repair needed. However, most repairs can be completed in 1-2 days.
Is foundation repair permanent?
In most cases, yes. Fort Worth foundation repair is a permanent solution to settlement and cracking problems as long as the home is well maintained. In areas with very active soil, readjustments may be needed over time.
How much does foundation repair cost?
Slab foundation repairs costs are very straight forward, costing typically between $350-$550 per pier depending on included services such as engineers' reports, crack remortaring, door adjustments, and quality of work etc. The average pier and beam foundation repair cost is similar however, costs can range greatly due to the vast extent of repairs and moving parts. Pier and beam homes can not be calculated accurately per pier.
Can I do foundation repairs myself?
It is possible to repair your foundation on your own, but it is not recommended. Foundation repair is a complex process and should be done by a professional. Especially pier and beam homes.
What kind of warranty comes with foundation repair?
There is no industry-wide standard for warranties. Some companies may offer a warranty while others may not. The most common lengths are lifetime, 10 year, and 5 year.
What are the potential risks of foundation repair?
One is that the repair may not be effective, and the foundation may continue to sink or shift. Another risk is that existing crushed pipes may break upon lifting the home. The most common affect of repairs are new cracks appearing.
After you repair your home's foundation you can expect movement and cracks as the house settles into it's a new position. This settling takes approximately 6 months. After this settling period is over, you may need a final foundation readjustment to level the home. At this point, your home should be completely stable and you can conduct any remodeling with confidence.
Ready to take the first step towards a healthy home? Fill out the form below.
*Largest discount automatically applied in the proposal. Cannot be combined with any other offer.